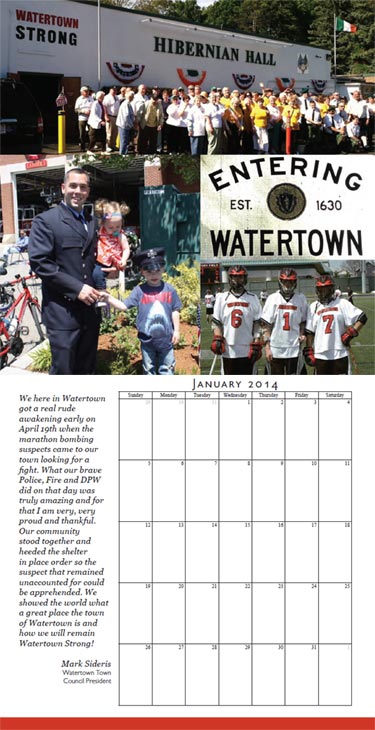 additional product images

Cover

Page

Page

WPS-003 Watertown Calendar - Bulk
Watertown Police Foundation is pleased to present, with the support of Watertown Savings Bank, this unique 12" x 12" commemorative calendar that is the end product of a community-wide effort to collect photographs and provide special written memories about the days immediately following April 19, 2013, when people of Watertown, MA came together in a powerful and spontaneous show of unity and community strength. Watertown Strong.

Minimum order is 48 units. Bulk orders for Watertown and Belmont locations are delivered at no additional cost by the Foundation. Orders outside of that area must order item WPS-002.

Price: $10.00 ea.

---